People are eagerly expecting the arrival of one of the most anticipated religious celebrations of the year, Eid-ul-Fitr, as they bid farewell to this year's Ramadan. The Muslim community enjoys a wide range of events and innumerable blessings associated with Eid. These holidays might be a great time for some people to travel and check out attractions both locally and across the country. Check out the list of places you can visit this Eid in Islamabad and Rawalpindi. 
Fun Places to Visit this Eid in Islamabad & Rawalpindi
Islamabad, the capital city of Pakistan, has plenty of options for people to visit during Eid. Here are some places you can consider visiting during Eid in Islamabad:
Faisal Mosque
Rawal Lake
Cinema
Daman-e-Koh
Lok Virsa Museum
Pir Sohawa
Joy Land
F9 Park
Centaurus Mall
Saidpur Village
Food Streets
Jinnah Park
Faisal Mosque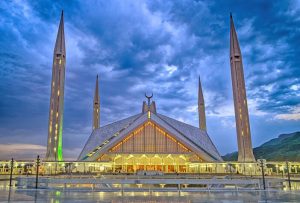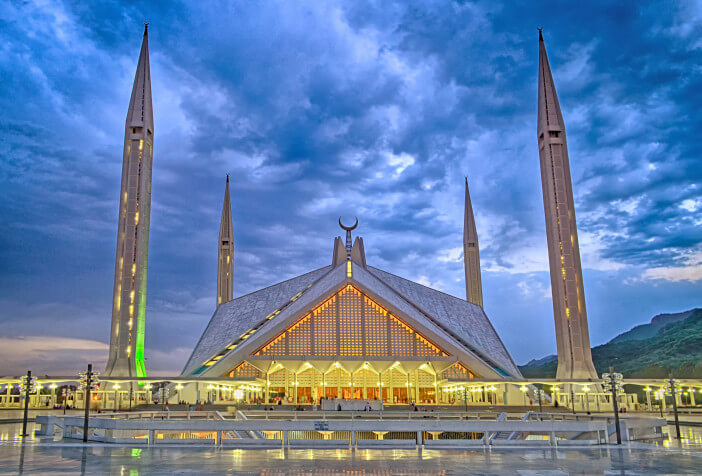 Faisal Mosque is one of the most iconic landmarks of Islamabad. The mosque is known for its unique design and architecture and is the largest mosque in Pakistan. It's a popular spot for visitors during Eid.
Location: Shah Faisal Ave, E-8, Islamabad.
Rawal Lake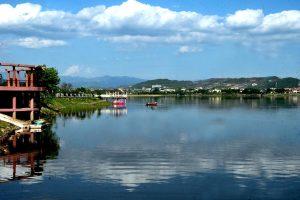 Rawal Lake is a beautiful man-made lake located on the outskirts of Islamabad. It's a popular spot for picnics and boating and provides a scenic view of the surrounding mountains.
Location: Margalla Hills National Park, Islamabad.
Cinema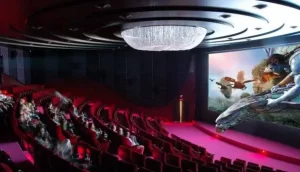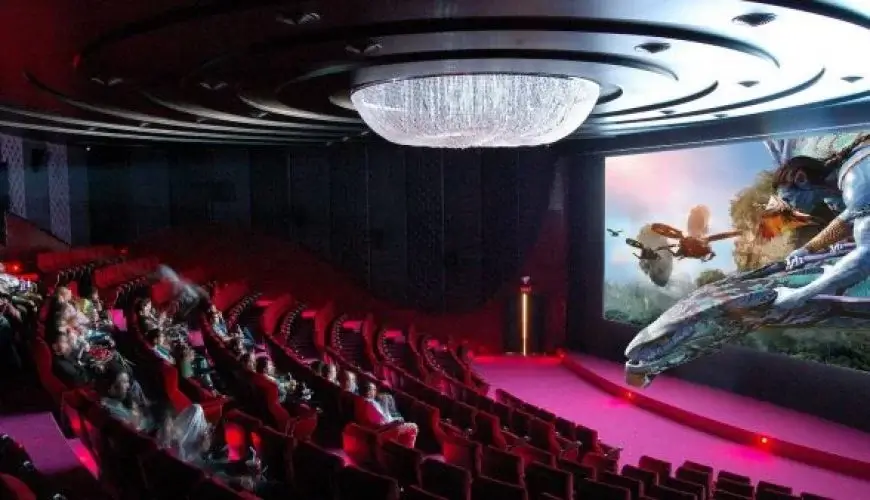 Watching movies in the cinema is a popular activity during the Eid occasion in Pakistan. The Eid holidays provide an opportunity for people to take a break from their daily routine and spend time with their friends and family. Watching movies in the cinema is a great way to relax and unwind, and it's also a fun and enjoyable activity that can be enjoyed by people of all ages.
However, it's important to keep in mind that during Eid, cinemas can get very crowded, and it's advisable to book tickets in advance to avoid disappointment. 
Locations: 
The Centaurus Cineplex, Centaurus Mall, Islamabad
Raiha CineGold Plex, Bahria Town Phase 7
Cinepax World Trade Center, DHA Phase II
The Arena Islamabad, Bahria Town Phase 4
Jacaranda Family Club (JFC) Cineplex, DHA Phase II
Islamabad Club Cinema, Main Murree Road
Daman-e-Koh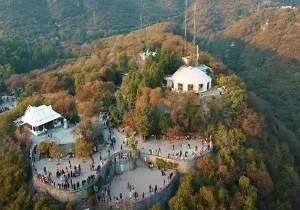 Daman-e-Koh is a viewpoint located in the Margalla Hills, offering a panoramic view of Islamabad. It's a great spot for hiking and picnicking and is especially beautiful during Eid when the weather is pleasant.
Location: Daman-e-Koh Road, E-7, Islamabad.
Lok Virsa Museum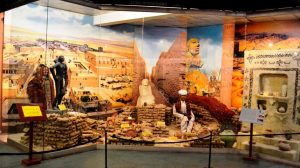 Lok Virsa Museum is a cultural museum in Islamabad that showcases the rich cultural heritage of Pakistan. The Heritage Museum is the first state museum of ethnology in Pakistan that presents history and living traditions. It's a great place to visit during Eid to learn more about the country's history and traditions. 
Location: Garden Avenue, Shakarparian Road, Islamabad.
Pir Sohawa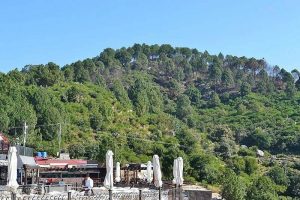 Pir Sohawa is another viewpoint located in the Margalla Hills, offering a breathtaking view of Islamabad. It's a popular spot for hiking and picnicking and has several restaurants and cafes that offer delicious local cuisine. Monal and La Montana restaurants are the most visited during the Eid holidays.
Location: 17 kilometers from Islamabad on top of Margalla Hills.
Joy Land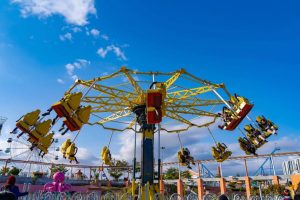 Joyland is one of the largest amusement parks across twin cities. This amusement park features thrill rides, an indoor gaming arcade, a mini-golf, and various food vendors. It is the best place for kids' enjoyment as well as for adults. Enjoy delicious food afterward to meet all the hunger pangs from taking the thrill rides.
Location: Lane 09 National Park Road, Gulistan Colony Ayub National Park, Rawalpindi.
F9 Park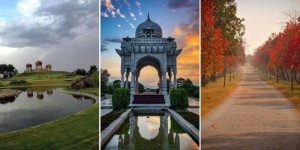 F9 Park is a popular destination in Islamabad for families and friends to gather during Eid. It is one of the largest parks in the city and offers a variety of activities for people of all ages. The park features beautiful green spaces, walking trails, playgrounds, and sports facilities. During Eid, the park is decorated with lights and offers special entertainment activities for visitors. 
Location: F-9, Islamabad.
Centaurus Mall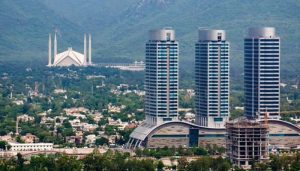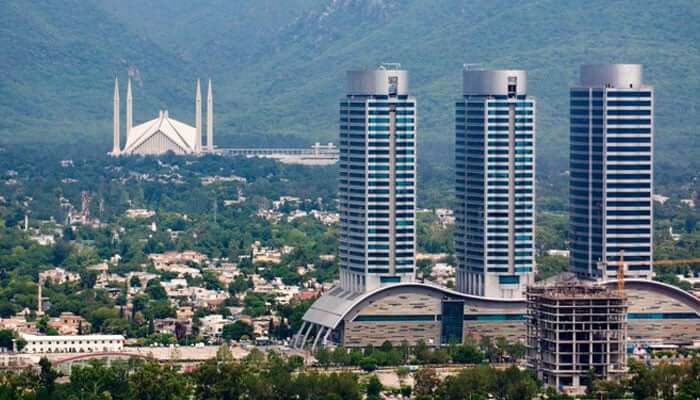 Centaurus Mall is one of the largest shopping malls in Islamabad, with a wide variety of shops, restaurants, and entertainment options. It's a great place to visit during Eid for shopping and spending time with family and friends.
Location: F-8, Islamabad.
Saidpur Village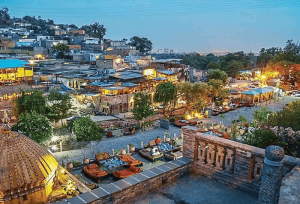 Saidpur Village is a historic village located on the outskirts of Islamabad, known for its old architecture and cultural heritage. It's a great place to visit during Eid to experience the traditional way of life in Pakistan.
Location: Near Daman-e-Koh, Islamabad.
Food Streets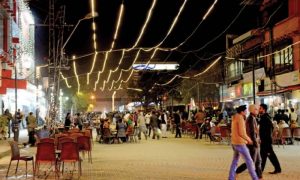 The Eid occasion calls for some munching on your favorite spicy street foods. Dining at restaurants is an experience in itself, but trying out traditional street foods with your family and friends is something not to be missed. There are various food streets in Islamabad and Rawalpindi that you can try out this Eid.
Locations: 
Kartarpura
Shamsabad
Saddar 
F-7 Markaz
Commercial Market, Murree Road
Jinnah Park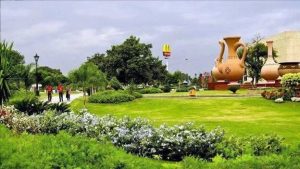 Jinnah Park is home to the amusement and public park. Jinnah Park has several children's play areas, which are popular among families with young children. The play areas offer a variety of activities, including swings, slides, and climbing frames. "I Play World" is an indoor theme park located inside Jinnah Park that is perfect for children of all ages.
Location: Chaklala Cantt., Rawalpindi.
These are just a few of the many places you can visit during Eid in Islamabad. The city has a lot to offer, and there's something for everyone to enjoy. Do let us know in the comments which attraction you most likely visit every Eid.