What's your plan for this Eid? Since people like to visit their relatives during this festival, those who don't have any relatives nearby spend their Eid sleeping all day. However, we want all of you to enjoy this Eid to the fullest; therefore, we will give you some of the best ideas to enjoy this Eid. 
Let's celebrate this Eid in Murree and experience fun-filled activities with your friends and family. We have done good research for you and found out the best activities you can do this Eid in Murree. 
Things to Do in Murree on Eid
Here is the list of activities we have filtered out for you to do this Eid.
Sightseeing – Kashmir Point
Enjoy the Chair Lift – Patriata
Visit the Adventure Park – Sozo Adventure Park
Shopping – Mall Road
Have Some Coffee – Gloria Jeans
Natural Water Park – Sangrela Park
Sightseeing – Kashmir Point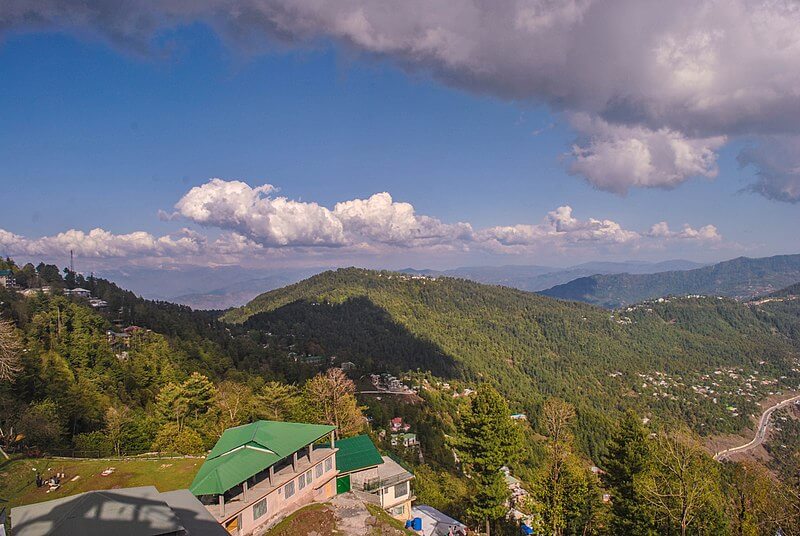 You can relax and sooth your mind by sightseeing in the overall journey towards Murree; however, Kashmir point is the most famous tourist spot in Murree for sightseeing. The point is located on mall road and your Muree tour is surely incomplete without visiting the place.
You can sightsee the beautiful mountains of Kashmir and it is surely a breathtaking view for visitors. The small road is surrounded by soothing trees and green fields and the best thing is that you don't need to pay anything to explore the charm of the place.
Enjoy the ChairLift – Patriata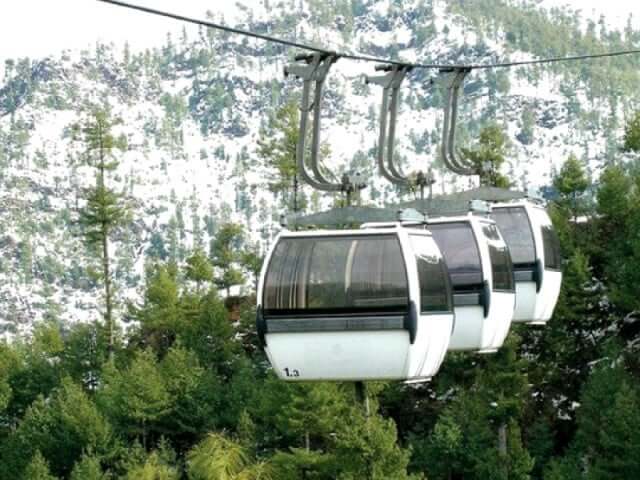 Who doesn't like chair lifts and enjoying the view from up above? Patriata is a famous spot to get a chairlift ride in Murree. The place is filled with beautiful landscapes, greenery, mountains, and above all amazing weather. 
The chairlifts at Patriata are connected with many spots and will lead you to the highest point of the hill. The easier way to explore the beauty of Murree at a low cost is the chairlifts in Patriata. 
Visit Adventure Park- Sozo Adventure Park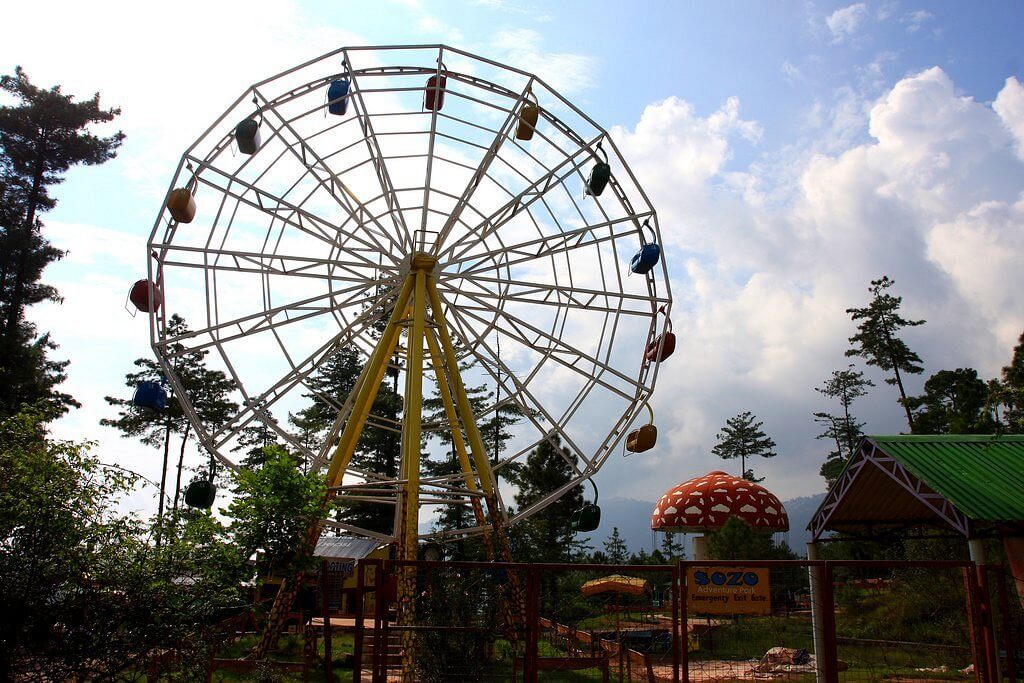 Sozo Park is another attractive spot to spend your Eid in Murree. A place where people of all ages can have some fun. You can have a fun-filled memory with your friends and family here and you can explore the park with very reasonably priced tickets.
Shopping – Mall Road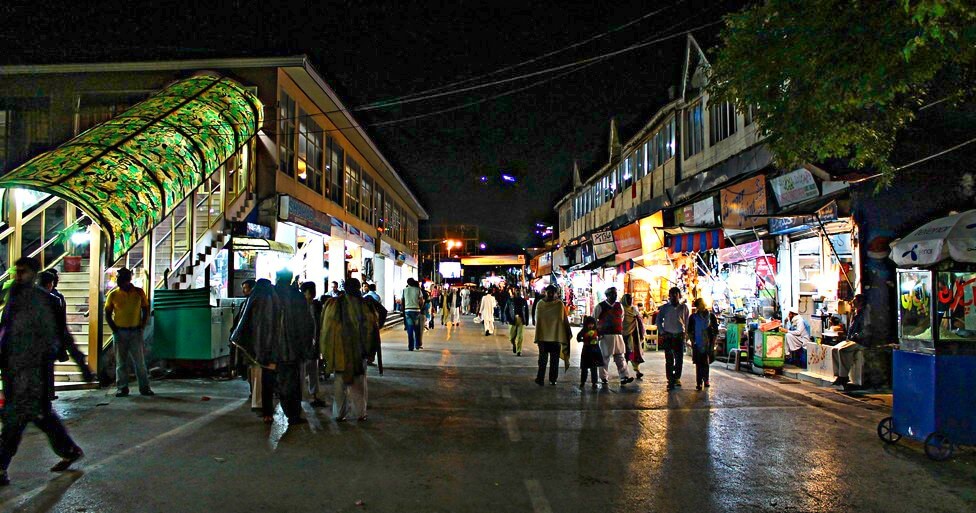 Mall Road is the ideal place for window shopping and you can get some of the best boots at a very reasonable price from here. At Mall Road, you can find traditional clothes, accessories, handbags, perfumes, jewelry, footwear, and basically everything.
Additionally, you can find antique and unique cultural things from the local shops. Buy souvenirs and much more from Mall Road Murree.
Have Some Coffee – Gloria Jeans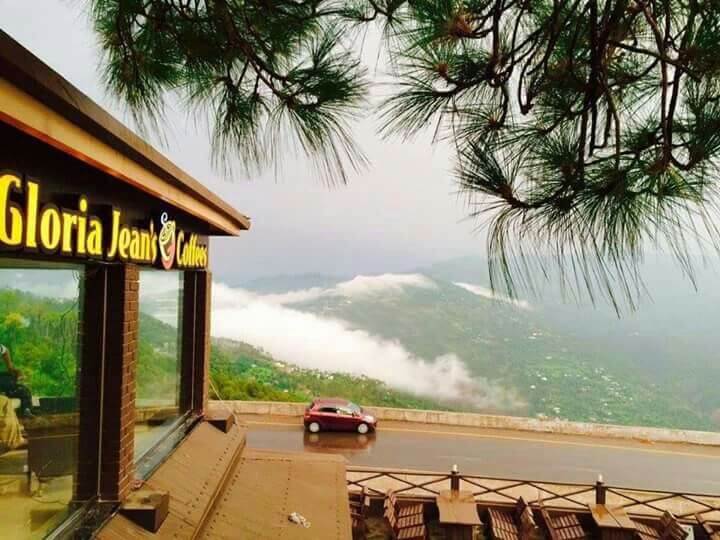 If you don't want to go all the way to Murree but still want to enjoy some sightseeing with coffee? Gloria jeans is the ideal place for you. You can enjoy the beautiful mountains with your favorite coffee. 
Natural Water Park – Sangrela Park
Sangrela is a natural water park in the hills near Murree and a good spot to enjoy with your friends and family. Being near to nature is soothing and calming and can be a great getaway from all the daily stress of life. The soothing sound of water can surely give you an enhanced mood instantly. 
Enjoy Your Eid!