Experience the most extravagant ambiance that will fill your dine-ins and outs with beauty, flavors, and pleasure. The restaurant is famous for its luxurious look and flavorful cuisine. The ambiance is aesthetically pleasing, providing a lavish encounter with a mouth-watering menu and excellent service. 
Coconut Grove Karachi Menu
Coconut Grove serves a variety of dishes, including Pakistani, Chinese, and continental cuisine. In terms of pricing, Coconut Grove Karachi is considered to be moderately priced compared to other restaurants in the area. 
Coconut Grove Must-Try Dishes
Some of the must-try dishes at Coconut Grove include Chicken Karahi, Beef Chili Dry, Chicken Manchurian, and Steaks. The restaurant also offers a range of exclusive desserts to meet your sweet cravings.
Service Options:
Coconut Grove Ambiance
The restaurant has both indoor and outdoor seating areas and is known for its pleasant ambiance.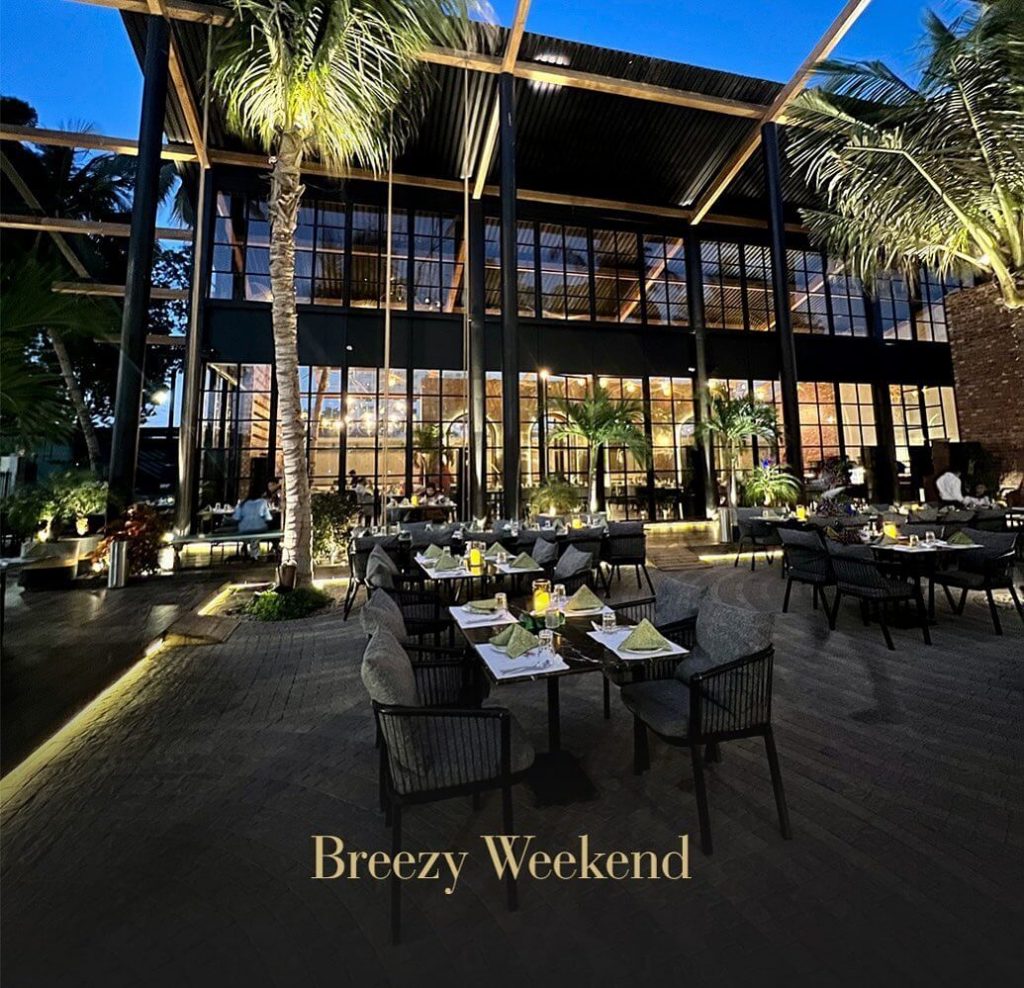 Coconut Grove Review
Coconut Grove Karachi has received a rating of 4.2 on Google. Customers love to dine out at the lively restaurant offering some great vibes, and Coconut Grove meets their expectations.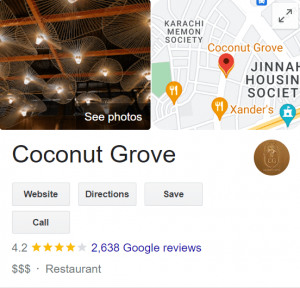 Coconut Grove Timings
Monday to Saturday: 12:30 PM – 11:30 PM
Sunday: 6 PM – 11:30 PM
Contact Details
Contact Number: 0305 7774444
Location: Main Tipu Sultan Road, Karachi.